We continue to look forward with hope of another rewarding season.  Music will bring us together!
CIYC is following updated guidance to create a Fall 2021 season that is rewarding, safe, and offers our singers connection and community.
Let us share the gift of song with you this season!
Spring 2021 Season Highlights:
CIYC embraced pandemic singing with a combination of virtual and in-person activities meeting best practice safety standards.  In collaboration with other choirs across the country, CIYC premiered "After the Rain" and "Reunion", written by female composers Sarah Quartel and Karen Siegel.
2019-2020 Season Highlights:
CIYC strives for excellence in music making while building a community of musicians.  2019-2020 collaborations with the Champaign-Urbana Symphony Orchestra included:
Carl Orff's Carmina Burana (October 2019)
Joys of the Season (December 12, 2019)
Works by Gabriel Fauré (April 18, 2020, cancelled)
John Frayne of the News-Gazette wrote of our Carmina  Burana collaboration with CUSO, "It was the most successful concert of this ensemble in my memory."
This program is partially supported by a grant from the Illinois Arts Council Agency.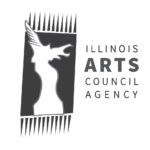 This program is partially supported by a grant from the National Endowment for the Arts.