We are embracing pandemic singing by collaborating with choirs around the country, performing two pieces we have commissioned for this time.  Music will bring us together!
CIYC will offer a hybrid approach of indoor, masked, widely distanced in-person singing and virtual synchronous and asynchronous activities.
Let us share the gift of song with you this season!
Spring 2021 Season Highlights:
CIYC will premiere new pieces written by female composers Sarah Quartel and Karen Siegel.
2019-2020 Season Highlights:
CIYC strives for excellence in music making while building a community of musicians.  Last year's collaborations with the Champaign-Urbana Symphony Orchestra included:
Carl Orff's Carmina Burana (October 2019)
Joys of the Season (December 12, 2019)
Works by Gabriel Fauré (April 18, 2020, cancelled)
John Frayne of the News-Gazette wrote of our Carmina  Burana collaboration with CUSO, "It was the most successful concert of this ensemble in my memory."
This program is partially supported by a grant from the Illinois Arts Council Agency.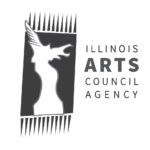 This program is partially supported by a grant from the National Endowment for the Arts.